www.StockClassPaintball.com is proud to announce that we are developing a brand new pump tournament series! These events will encompass the competitive spirit of tournament paintball, combined with the honor, integrity, and plain old fun of stock and pump class paintball!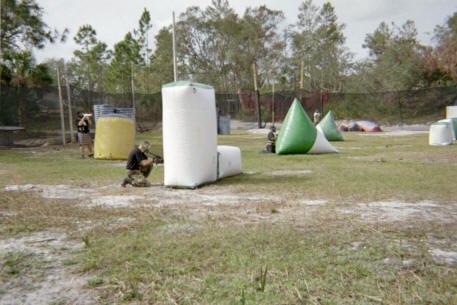 This is only the beginning!



To kick off our new adventure, we are concentrating on the South East United States.


Our first tournament is brought to you in a combined collaborative effort. Sponsoring this event as of July 2005 are Doro Paintball, Component Concepts, the Paintball Marshals (southeast) and of course StockClassPaintball.com!

South East Pump Tournament Series Overview:

To Provide pump and stock class marker only amateur competitive events offering exciting competition, with games played with honor, integrity, and Skill. Competitive paintball the way it should be!

Format:
3 person teams, limited paint, round robin style total elimination.

Limited Paint: A maximum of Fifty (50) paintballs per player, per game including three chronograph test shots.

Schedule:

Event One: September 17th, 2005- Hosted by "Paintballs and more" in Dalton, Georgia.


Click here for Event ONE information

Event Two: February 2006-East Central Florida, more soon.

Event Three: April 2006-TBD

Event Four: June 2006-TBD


We are now accepting sponsorship applications for this and future series events.




WELCOME TO THE NEXT LEVEL!

Please note, we are not affiliated with the "OSC", this is an independent pump tournament series initiated and sponsored by SCP and the Tennessee Paintball Marshals and our affiliates.