Armson LTD. -Barrel Review June 06, 2005


Armson Barrel Review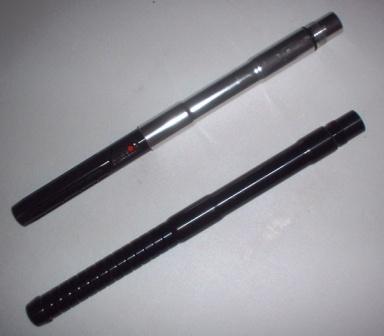 Pro-team products USA, having recently acquired the famous Armson LTD, formally a UK based company, is currently revamping the Armson line of products. Armson was the first company to make "spiral" riffling work for paintball barrels, and as a result was one of the most highly sought after barrels in the early and mid nineties. Best known then, was their assorted long barrels available for famous pumps like the Line SI bushmaster, and semis such as the vm-68, in which Armson barrels were given top 4 star ratings from independent reviewers like Paintball competitions & ratings international (P.C.R.I.)
With the acquisition of Armson, Pro-team products are revitalizing the brand, and I hope to see great things coming from them as time goes on. It is important to note that the following is not scientific, nor were the tests intended to be. You will not see charts or velocity graphs, or even a statistical analysis in the following paragraphs. What you will see, are overall impressions and informal seat of the pants testing results.
When I say informal, I mean informal. The testing was done at a distance of approximately 25 feet, the "guestimated" distance between my kitchen threshold, and the outer side door in my garage. The paintballs flew over the hood of one vehicle, a host of tools on a cart, some piled up totes, and impacted squarely into a wooden side door in dire need of paint.
The test vehicle was old number five, my trusty Action Markers (RIP) Illusion pump, which is threaded to accept cocker barrels, and boasts a clear pump handle, with an r200 regulator in vertical configuration. I used a 4 oz Brass eagle alloy tank as the air source,. I hand fed each paintball into the receiver (no feed tube or hopper attached.) The paint used was five month old X/O Velocity, provided by Vengeance paintball distributors, left over in ten round tubes from a SCP pump day outing, slightly humidified in the Florida heat and weather.

For comparison purposes, the barrels tested were:

A two year old CMI Thunder-pig Tru-flight 14", well broken in.
A used twice on the field stock Action Markers 12" ported barrel .
An Armson 13" SSR with Stainless steel base and interchangeable tip.
An Armson "Stealth" also 13".
Impressions:
I found both Armson Barrels to be quite well made, with excellent finish, no "rough" spots, and what appears to be very high quality

anodizing. According to Armson, the Stealth boasts "6061 T-6 aircraft grade aluminum construction, and Polygon Progressive rifling with the noise reduction of a ported barr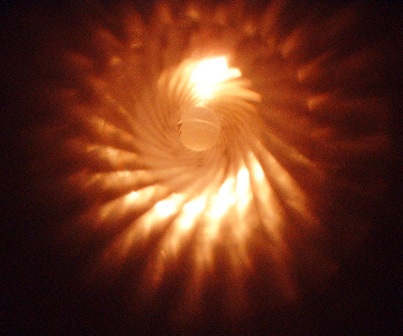 el." I'm not that scientific, but I can tell you, its nice and weighty, has cool spirals and mirror finish inside, and reminds me of a police riot baton on the outside. I had to remove the "Armson" bubble decal in order to screw the barrel into my Illusion properly. The Armson SSR Barrel, according to Pro-team , has a feature called "Straight stepped riffling" thus the "SSR" moniker, which are basically grooves on the inner surface that are straight rather than spiral, designed to make the paint fly better (in layman's terms, which is my favorite language.) It has a snazzy Stainless steel base, and is set up so you

can change tips. Armson has several different sized tips available, so you can change the length of the barrel. Unlike other popular barrel systems on the market today, there are no inserts for this setup, and changing the tip will not change the inner diameter of the bore. One problem did come up during testing, the SSR was not designed for a pump. The ou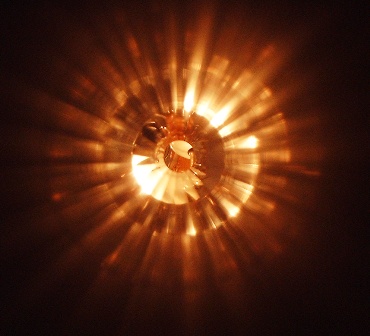 ter diameter of the base is slightly larger than my Illusion prefers and the pump handle rubbed a bit, limiting its motion. A quick fix was simply adding an o-ring to the barrel base, this created a small gap between the receiver and the barrel, but not enough to create sealing problems or effect the paintball as it traveled, in my novice observations. Unfortunately I didn't have a sniper to test fir the barrel on, but I'm guessing this wont be an issue on them, due to the different pump handle configuration.


Testing:
The actual testing was limited, I pelted the side door in my garage in four successive shots, from about 25 feet, freehand (no bench mount.) I figure there's no bench to shoot from in the middle of a game, and for me this was a more realistic approach, at an aggressive playing distance. This was repeated for each barrel.
With the Action Markers stock barrel , I hit three of four shots within a six inch group, and two of four shots came in under a three inch circle.
With the CMI Thunder-pig True flight, a barrel I've used almost exclusively for at least a year and a half and am very familiar with (thus should have an advantage over the others), I hit four of four shots in a six inch group, and three of four shots in a three inch group. Not bad eh?
Using the Armson Stealth, I hit four of four shots in a three inch group, and quite honestly, was rather surprised by it.
Using the Armson SSR, I hit four of four shots within three inch grouping, and three of those I put right on top of one of another. The variance was indiscernible. I was very impressed.


As for noise, I found the Stealth was slightly quieter that the others, but not as quiet as id hoped. However, anyone who's shot the Famous Armson's of the early 90's (similar to today's "pro" series) knows Armson's were famous for their bark, and the Stealth seems much, much quieter than the Armson's of old. Allot of progress when comparing apples to apples for Armson.
The SSR, CMI, and Stock Action Markers all had about the same noise levels, however the Armson Barrels had a distinctive "base" tone to them, and while not masking sound, the lower tone may make them more difficult to pin point in a woods setting (lower frequencies are usually far more difficult to track down.)


Overall, the Armson barrels are quite nice. I found them easy to adjust too, and shot better with them than I did my "regular" CMI Barrel, which unsettled me a bit, but in a good way. I would've liked to see the SSR barrel about 1/16th of an inch slimmer on the base outside diameter, but I can certainly work with it on my Illusion. The SSR is by far my favorite of the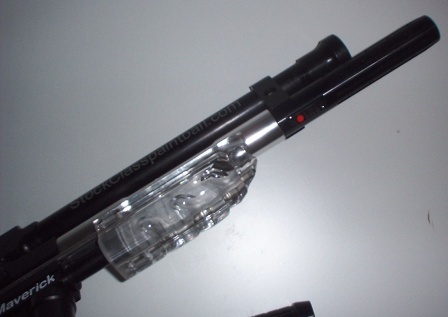 lot, it just screams quality, but it's a quiet scream, exactly what id expect from a name like Armson. The Armson Barrels aren't particularly cheap, the Stealth retails for $69.95 and the SSR goes for a pricey $89.95. These barrels wont make you the paintball sniper of your dreams, but they appear durable and are certainly well thought out and constructed of quality materials. In fact, just pick either of the Armson barrels up, and you'll find the fit, finish and feel are outstanding. They've spoiled me and my other barrels now seem far less desirable now. The old barrels have served me well, I'm just upping it a notch. Your results may vary, after all this was a very informal, unscientific test, however you do get what you pay for, and compared to some other products I've looked at, the Armson's were very impressive each in their own ways. I think they're worth the investment, and in all likely hood, they'll last as long as you play.
You can contact Armson through pro-team products at www.proteamproducts.com , or dial them up at 386.437.3375 for more information, and tell them SCP sent you! Well, My Ice Cream (chocolate chip cookie dough ) awaits me, shoot straight, play fair, play Stock Class!